Project: Springfield Hospital, London
Client: City & Country
Scope of works:
Stone repairs to Cornice, Quoins, String, Roll Mould, Copings
Stone Indent Repairs
Reforming Stone Cornices
Brick repairs & Replacements
Taking down and re-building Gables & Crenelations
Re-pointing facades
Cleaning to facades (Doff, Chemical and TORC)
Installing new stone to Windows & Doors including, Mullions, Transoms, Cills, Heads, Thresholds
Re-building Garden Walls
New Internal & External brickwork (Bricking up door openings, Enlarging Windows, Forming Door Openings)
History of Building:
The hospital opened as the Surrey County Pauper Lunatic Asylum in 1840. The original building was a grand symmetrical red brick Tudor-style composition enclosing a large courtyard, built to the designs of Edward Lapidge, the county surveyor. A purpose-built chapel was added in 1881. It came under the management of Middlesex County Council in 1888 and was renamed the Wandsworth Asylum.
During the First World War it became the Springfield War Hospital and after the war, it became the Springfield Mental Hospital A new infirmary block to treat mentally ill patients who were also physically ill opened in July 1932.
In January 2020 £150 million of funding was approved to create eight new inpatient wards at the hospital. In February 2020 the hospital was featured in the BBC documentary "On the Psych Ward"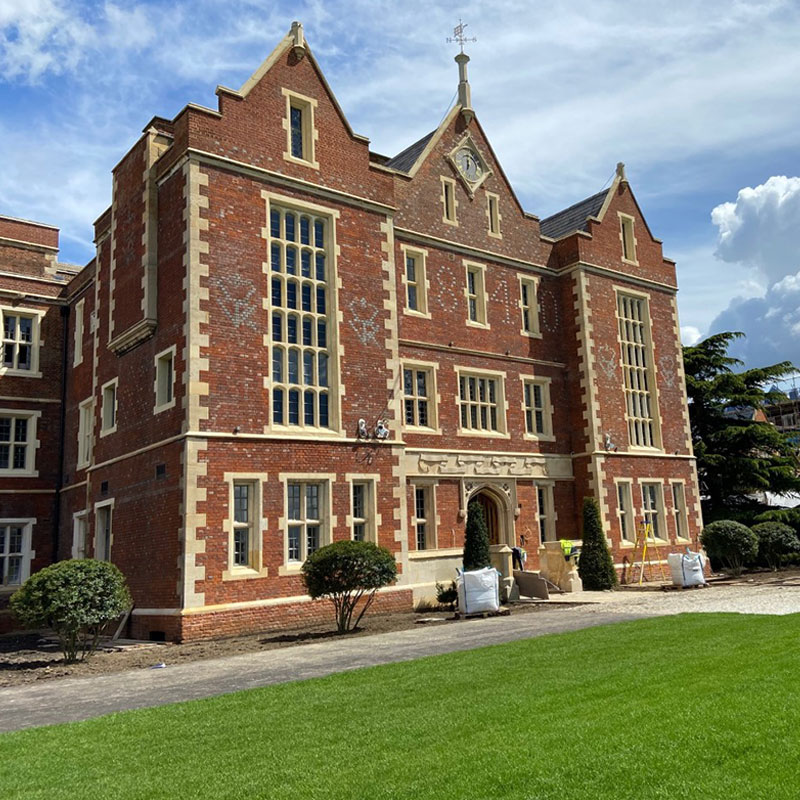 Project: Westminster Cathedral, London
Client: St Anns Gate Architects

Scope of works:
Site set up to all areas / scaffolding
Pointing to brickwork replaced with lime mortar
Pointing to Portland, stone copings
Replace lead detail
Lead flashing cover
Replace Westmoreland slate
Repairs to Portland stone dome
Repairs to cracked brickwork
Window repairs including decoration works
Stain glass repairs
Decoration works to all lead down pipes
History of Building:
Westminster Cathedral's build was started in 1895. It is the largest Catholic church in the UK and the seat of the Archbishop of Westminster. The architect was John Francis Bentley. The first mass was said in the Cathedral in 1903, in Our Lady's Chapel. And the Cathedral itself was consecrated in 1910.
The whole building, in the neo-Byzantine style, covers a floor area of about 5,017 square metres (54,000 sq ft); the dominating factor of the scheme, apart from the campanile, being a spacious and uninterrupted nave, 18 metres (59 ft) wide and 70 metres (230 ft) long from the narthex to the sanctuary steps, covered with domical vaulting.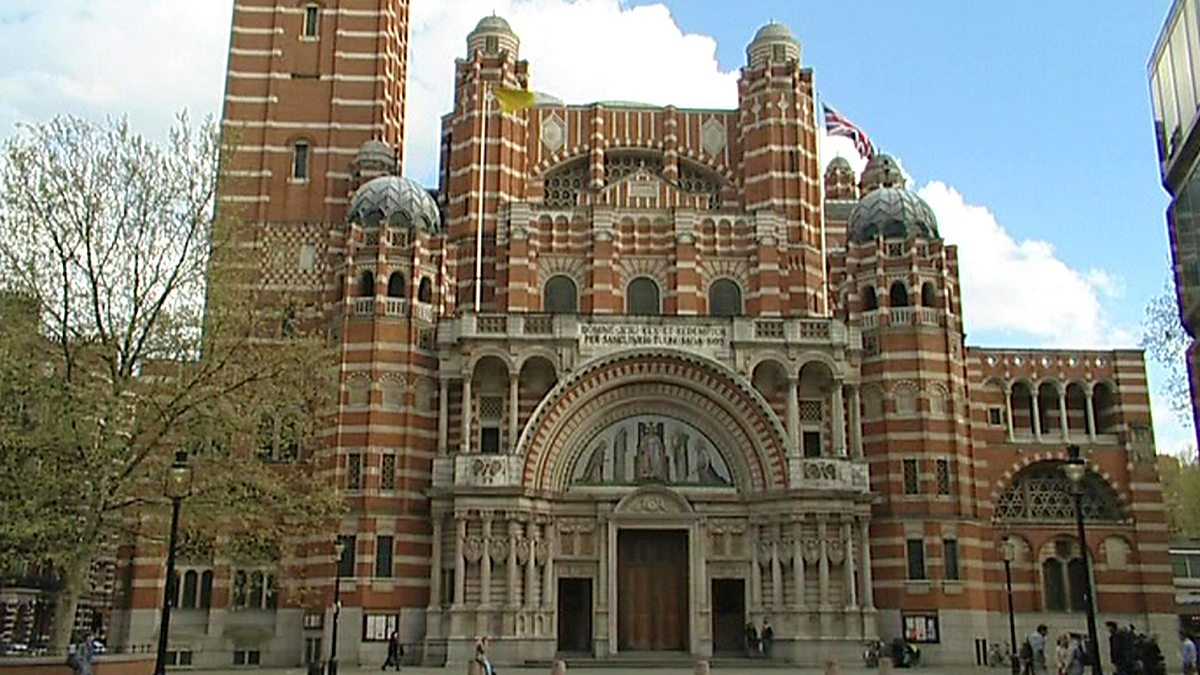 Project: KOKO Camden, London
Client: MakeOne Group

Scope of works:
Stone repairs and a 3 coat lime render system

Tile repairs

Rendering

Helifix repairs to the Hope & Anchor pub next door
History of Building:
The building was originally The Camden Theatre, and first opened on Boxing Day 1900. With a capacity of 2,434 it was one of the largest theatres in London outside the West End. The theatre was designed by the prolific theatre architect W. G. R. Sprague. The theatre was opened by Ellen Terry, then the most celebrated actress in England, who had lived in nearby Stanhope Street as a child.
KOKO (previously called The Music Machine and Camden Palace) is now a concert venue. The building was known as Camden Palace from 1982 until its 2004 purchase and extensive restoration. Since, the club has been known as KOKO and serves as one of the premier live music venues in London.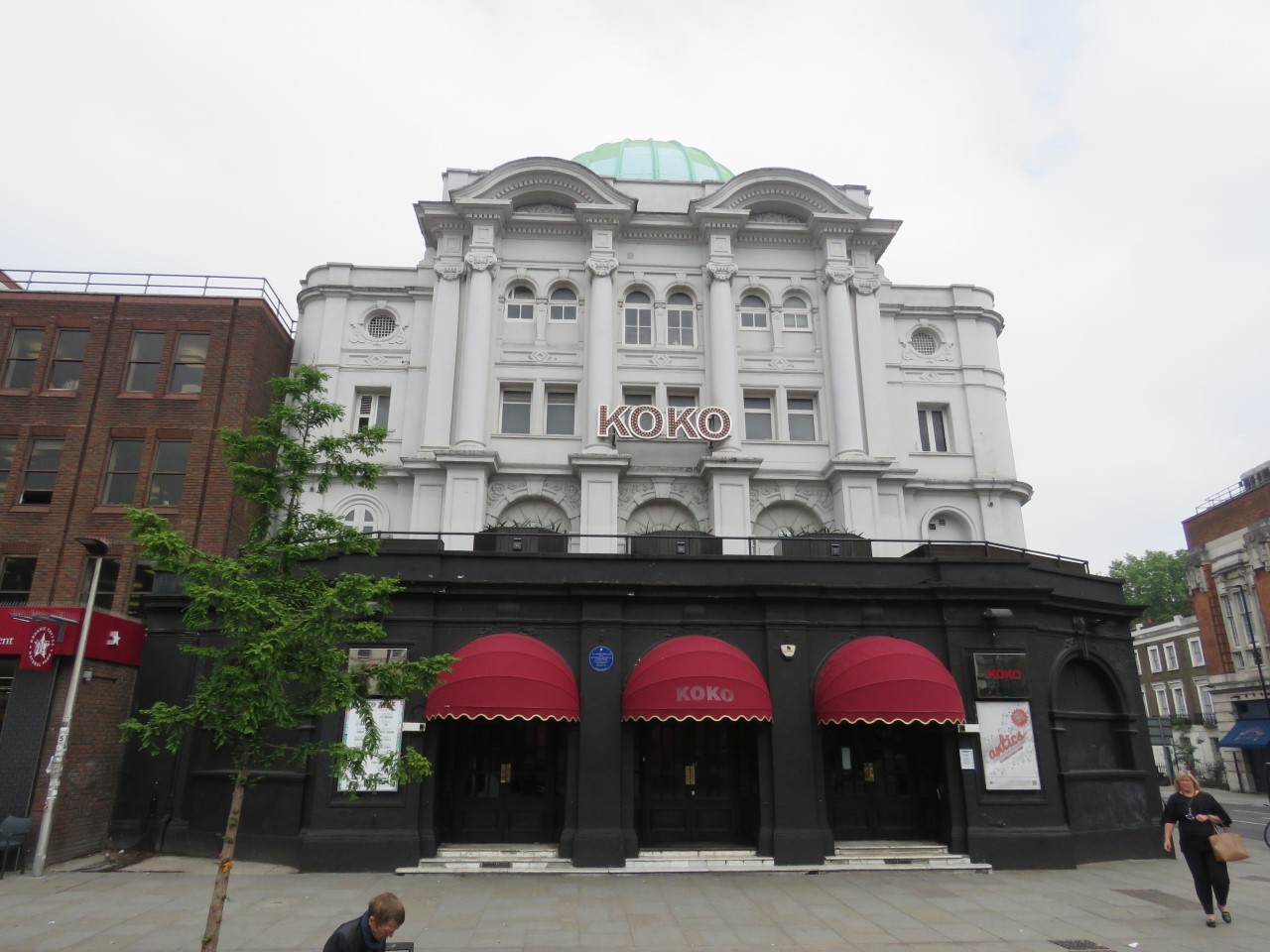 Project: 47 – 49 Tooley Street, London

Client: Savills

Scope of works:
Erect Scaffolding to all elevations
Arrange site welfare & compliance
Cut out and replace defective bricks
Rake out and re-point brickwork
Full DOFF cleaning to all elevations
Rake out and replace damaged mastic
Render repairs with lime based render
Full redecoration of all previously painted areas, including render and metalwork
History of Building:
This is a Grade II listed building, first listed in the 1970's.
Previously warehouse, the building is now office space. Built in the 1860s, restored and interior rebuilt late 20th Century. By W Snooke and H Stock. Yellow brick with stucco and artificial stone dressings, 20th Century roof extensions above cornice.
The building comprises 4 storeys (ground floor including recent mezzanine level) and attic, 3 bays. Altered ground floor has tall, segmental-headed openings with keystones now filled in at top to form mezzanine level, open below as walkway. Stucco banded rustication to this level. Slightly recessed rounded corner angles. Upper 3 floors articulated by colossal round-arched recesses with architraves and keystones supporting cornice and resting on blocking course above cornice to ground floor; moulded string at spring. 1st and 2nd floor segmental-headed windows in inner, segmental-arched recess. 3rd floor round-headed windows in round-arched recesses have moulded sills inside recesses continuing as plain band outside. Similarly treated 5-bay returns. The last remaining warehouse building of former Cotton's Wharf. Cotton's was almost entirely destroyed in the fire of Tooley Street (1861) and was immediately rebuilt. It was converted into a coldstore in the 1880s by the proprietors of adjacent Hay's Wharf. Late C20 buildings have replaced the other buildings on the site.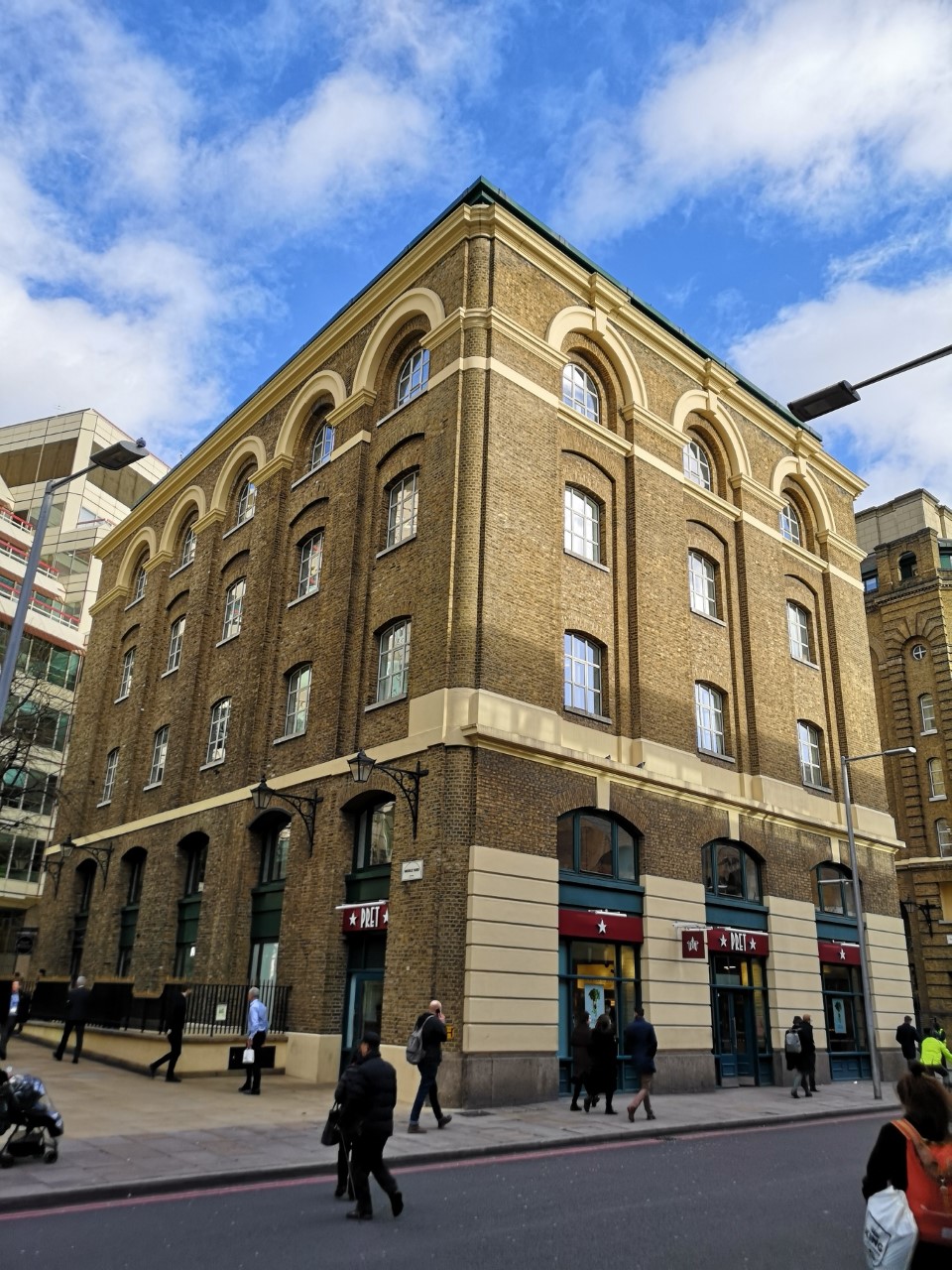 Project: Fair Street, London

Client: Engie

Scope of works:
Survey and restoration to eight blocks including specialist cleaning, stucco and stone restoration
History of Building:
Fair Street is situated in South East London in Southwark.
Devon Mansions comprises five separate, six-storey mansion blocks, all built in a near identical style. Blocks 14-21 have pitched roofs, whereas blocks 1-13 have flat roofs.
The buildings are of yellow brick, with a repetitive pattern of domestic scale sash windows organised within a simple arrangement of string courses and cornices, providing balancing vertical elements with splayed windows and stone quoins. Interest at street level comes from street railings that protect half basements and the main entrances to the buildings.
On 29 December 1940, in one of the most devastating bombing raids of the Blitz, German planes attacked the City of London with incendiaries and high-explosive bombs, causing what has been called The Second Great Fire of London.
During this raid, a high explosive bomb landed on Building 3 of Devon Mansions, destroying a 20-metre section of the building between Blocks 12 and 13. According to the Civilian War Dead Register of the Commonwealth War Graves Commission, three residents were killed by the blast.
The damaged section was repaired in full in 1950 – however it is still possible to see the site of the bomb impact, as the brick used to repair the building is of slightly darker colour than its surroundings. A plaque also commemorating the event is also visible at street level.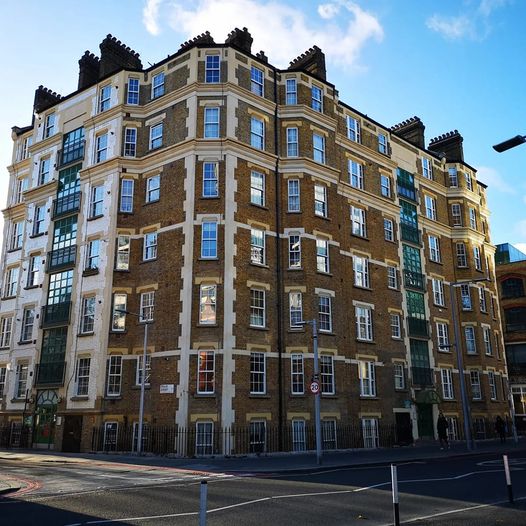 Project: Kingswood, Warren Park, Surrey

Client: Vidette

Scope of works:
Survey and restoration to residential building blocks including specialist cleaning, brick and stone restoration and concrete repairs and specialist coatings.
History of Building:
Kingswood Warren Park is a grand country estate, comprising 14 stunning homes in generous plots. An exclusive, gated scheme, Kingswood Warren Park was built in the heart of the private and sought after Kingswood Warren estate as the 'jewel in the crown' and incorporates the beautifully restored original Victorian gothic mansion as the spectacular centre piece. In addition to the large private gardens, the houses have communal use and ownership of about seven acres of grounds.
Kingswood is an attractive small village surrounded by beautiful Surrey countryside. Having been developed by Octagon in 2014, the Park with its stunning houses has become the prized centre piece of Kingswood Warren.

Project: Northcote House, Sunningdale Park, Ascot

Client: Zenith

Scope of works:
Brick repair and consolidation
Restoration and replacement of stucco
Specialist restoration of details and decoration
History of Building:
The house is thought to have been built by James Wyatt, almost certainly for James William Steuart, a farmer, in around 1787. It was acquired by Sir Charles Decimus Crosley, a former Sheriff of London from the Steuart family in 1859. It then passed to Sir James Thompson Mackenzie, 1st Baronet in 1883, to Major William James Joicey, the then serving High Sheriff of Durham, in 1890 and to Sir Hugo Cunliffe-Owen, an industrialist, in 1930.
Northcote House accommodated the Civil Defence College from 1950 until it closed in 1968. The Civil Service College was then established in the building in June 1970. The ill-fated Sunningdale Agreement on power-sharing in Northern Ireland was signed in Northcote House on 9 December 1973.
The Civil Service College evolved to become the National School of Government, which provided training, organisational development and consultancy courses for UK civil servants and private individual learners until its closure in March 2012. In March 2015, the College of Policing opened an office in the Albert Day building. Sunningdale Park was then sold to Audley Retirement and Berkeley Homes in December 2016.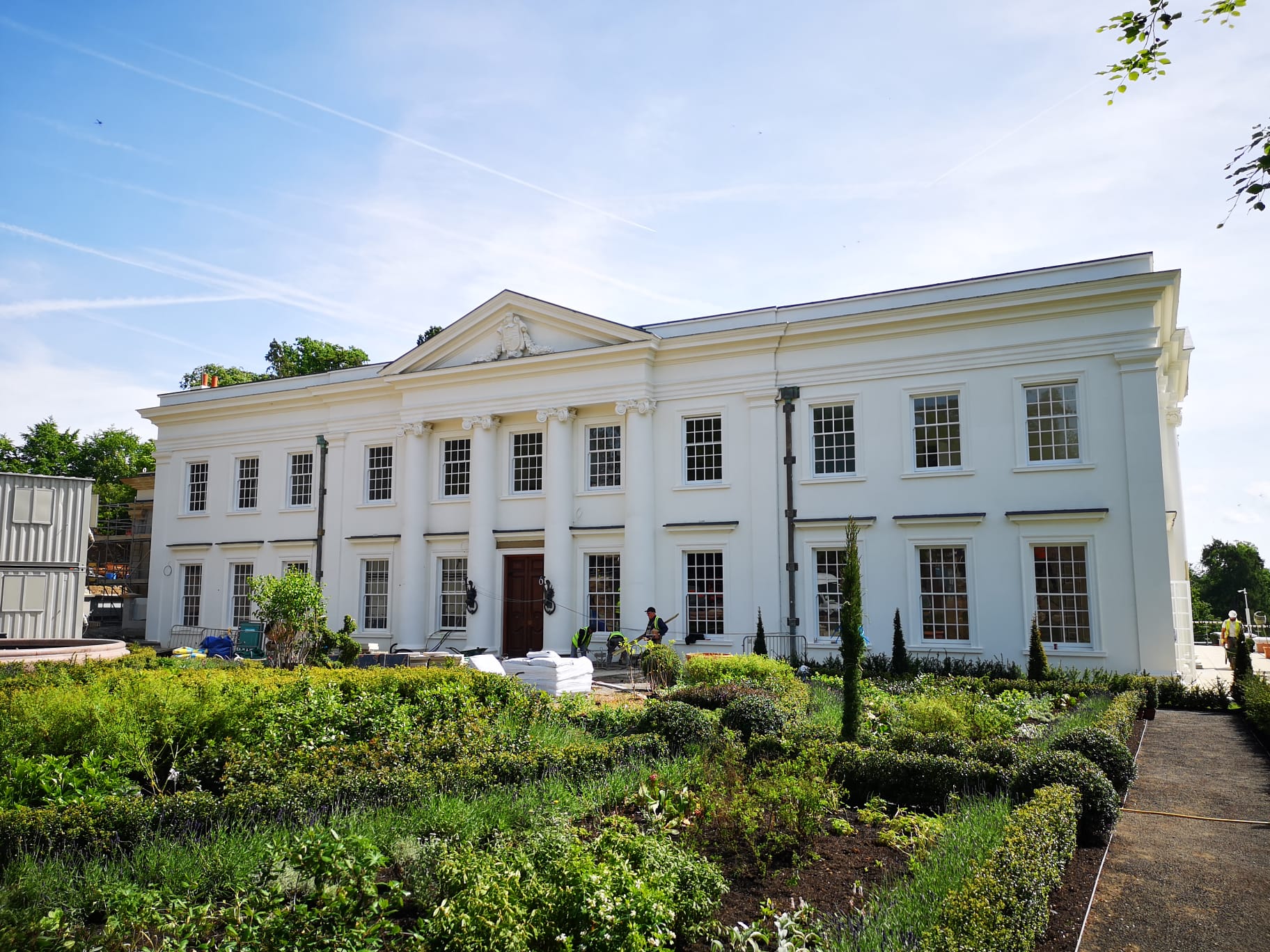 Project: St Johns Church, Waterloo, London

Client: Buxton Building Contractors

Scope of works:
Cleaning and restoration of catacombs and floors to main church
History of Building:
St John the Evangelist Waterloo is a Commissioners' Church, one of many built in the early 19th Century to cater to the rapidly growing population of London and also partly as a job-creation scheme for demobbed soldiers following the battle of Waterloo.
St John's architect was Francis Octavius Bedford. It was built between 1822 and 1824 in the Greek Revival style on a swampy site relatively recently reclaimed from the Thames. The interior of the church was renovated in 1885 by Sir Arthur Bloomfield, and again in 1924 by Ninian Comper. On 8th December 1940 a high explosive bomb destroyed most of the interior of the church, but the walls were left intact, as was the crypt – at the time in use as an air raid shelter.
The church was restored by architect Thomas Ford and reopened for the Festival of Britain on 26th April 1951. It was a focus for the Festival, and has remained a place of encounter between the arts, society and faith ever since. The crowning glory of the restored church are two murals by Hans Feibusch, also dating from 1951. Feibusch was a German Jewish refugee artist responsible for more murals in Church of England churches than any other artist in its entire history – and is only now beginning to attract the recognition he deserves.
From 1984 to 2003, when this part of the South Bank was known as Cardboard City, the crypt was used as a homeless centre and serving the homeless is still central to our mission.
St John's is now home to the Southbank Sinfonia, one of the world's greatest youth orchestras, runs the annual Waterloo Festival of arts, community and heritage, and is pioneering a new response to post-Covid need: a programme of wellbeing, mental health and therapeutic arts activities for local young and homeless people called Waterloo Well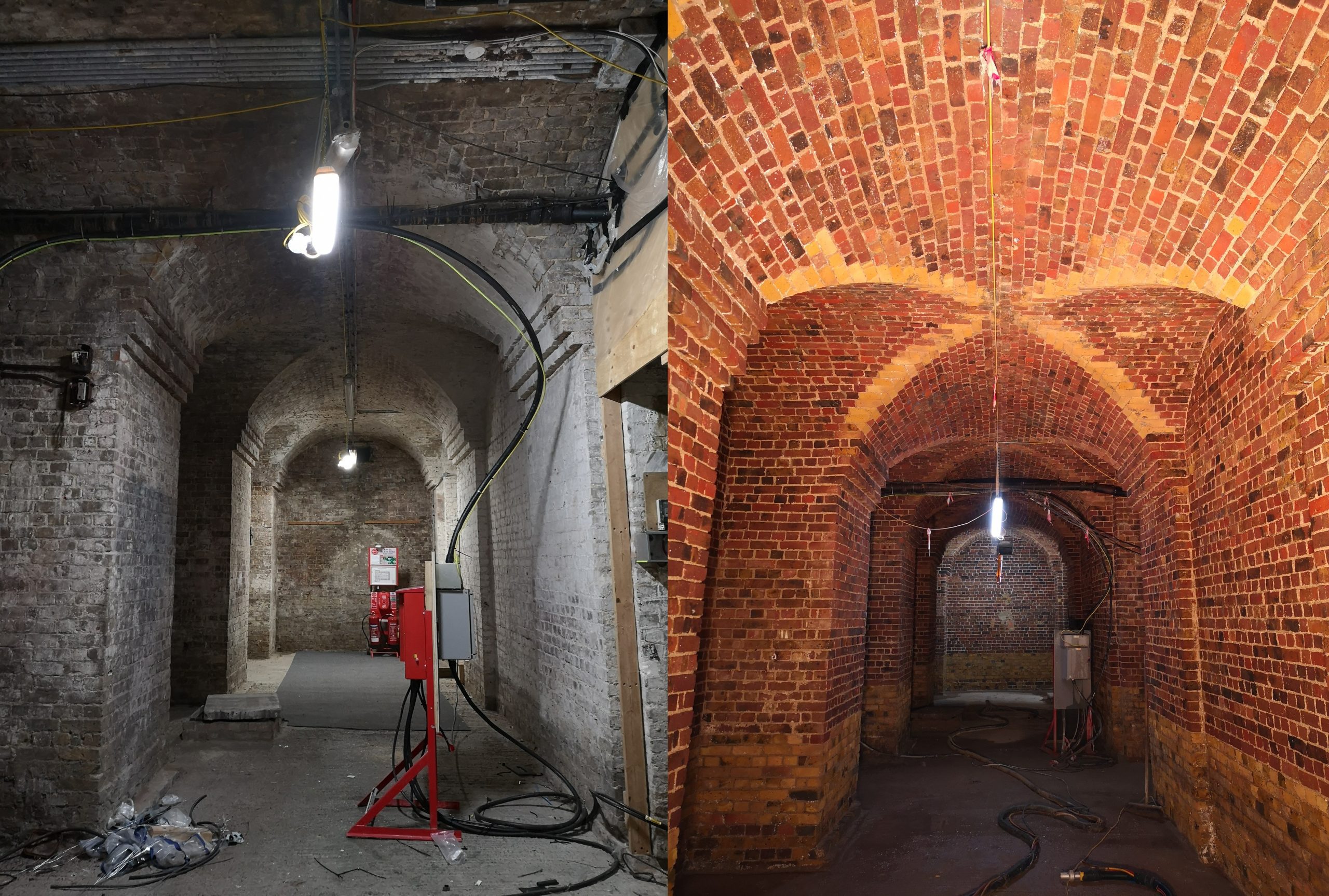 Project: Waterside Shopping Centre, Lincoln

Client: Walker Wood

Scope of works: 
Careful removal of the dilapidated external render through the majority of the external façade
Remove render back to sub strate, carry out the necessary repairs and recoat with Weber PRAL M Monocouche pre coloured render
Works completed a month early
History of Building:
The Centre is over 30 years old and was opened on 17th March 1992 by Princess Diana.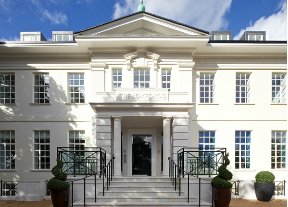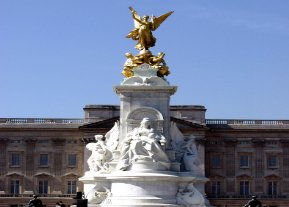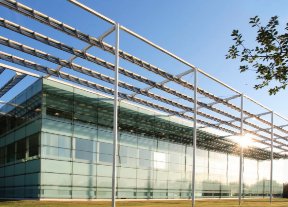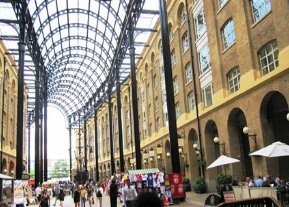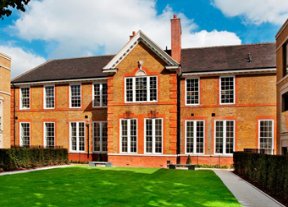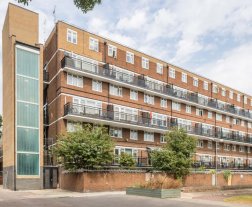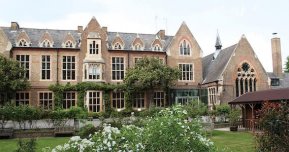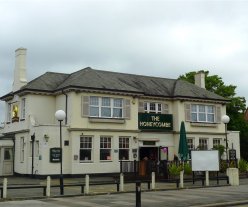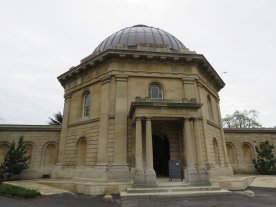 Churches Cathedrals and Cemetery's