EXPERTS
 In Building Façade Restoration, Decorating and Specialist Cleaning
We carry out both Extensive Projects and Small Works
PLEASE NOTE OUR WEBSITE IS CURRENTLY UNDER REFURBISHMENT
PLEASE BEAR WITH US DURING THIS TIME 
THANK YOU, FROM ALL AT BARWIN

Barwin specialise in the delivery of a wide range of services
in the fields of restoration, repairs, decorating and cleaning of the external building facades, structures and monuments.
Since our inception over 30 years ago, we have deservedly gained a reputation for integrity and the superb quality of our work. We have built many strong relationships with our clients through an intelligent, hands-on approach and flexibility in delivering complex projects to meet their needs.
Our in-house team has utilised the full range of modern methods to combat any problem area requiring repair or restoration to both Grade I & II listed or historic buildings, working alongside English Heritage, and contemporary projects.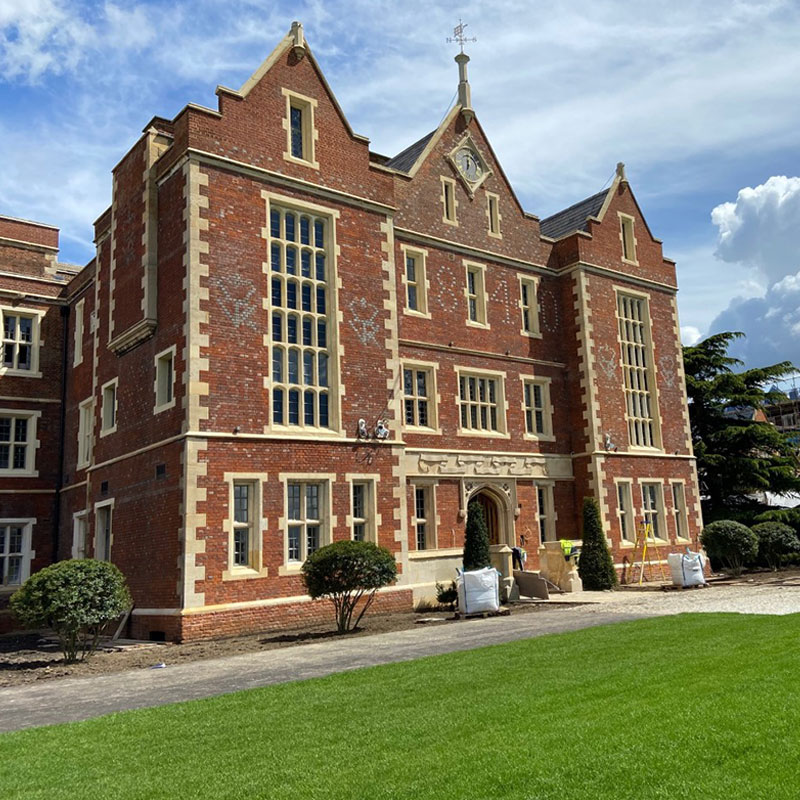 "Dave Haywood was an excellent contracts manager on all the projects we have been involved with and he and his team did a great job."
Jason Dear, Senior Site Manager, Taylor Wimpey Plc
"Barwin historically have always been a valued contractor and have undertaken some very good work for us at Broadgate Estates- particularly in graffiti removal, I hope to continue to work with yourselves"
Paul Oldbury, Broadgate Estates
"We were very pleased with the repair works Barwin carried out for us on the wall outside the building. It has been there since the 1950's so we wanted to keep it the same. The only thing different was the cement colour which in time will become dirty and will match up so the repair won't be noticeable, Job very well done thank you to you all"
Private Client, Roding Lane South
"I really appreciate the great effort and time that you have put into making this happen in such a short space of time. I have no doubt, I will be making the project team know exactly how Barwin and their supply chain have work collaboratively to meet this tight deadline. I look forward to working with you and Barwin again"
Peter Corbett FICWCI, Principal Quality Inspector, Infrastructure Delivery
"Professional, responsive, very knowledgeable in a variety of construction related disciplines and cost efficient."
"Two things I would like to say, the standard of workmanship was outstanding, advice received from David the Contracts Manager was always very helpful and much appreciated. Beaumont was a tricky Grade II Listed refurbishment from an old factory into 28 bespoke flats, with your operatives help we come runner up in the UK Refurb of the year 2019 at the LABC Awards. We will happily work with Barwin again."
"Love the quality of the work and the people engaged on our property.  The works have become a talking point in the road."