Constructionline
The UK's largest register for pre-qualified contractors and consultants.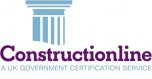 CHAS
Contractors Health and Safety Scheme (CHAS) is established as the market leader for health and safety pre-qualification in the UK.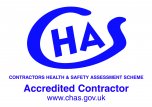 Stone Federation
The official trade association for the natural stone industry. The Federation co-ordinates all aspects of the industry and provides with a first point of contact for information, advice and guidance in sourcing appropriate materials and service.

Stonehealth
Stonework restoration and conservation consultants, offering products and advice for sensitive stonework restoration and conservation.

DOFF System Rosette
Stonehealth approved contractor – DOFF System.
TORC System Rosette
Stonehealth approved contractor – TORC System.

ISO 14001
ISO 14001 is the international Environmental Management standard.

Helifix
The market leader in the design and manufacture of specialist helical wall ties, fixings and masonry repair systems.
Safecontractor
The UK's fastest Health and Safety assessment Scheme.

Concrete Repair Association
Formed in 1989, the CRA is committed to promoting and developing the practice of concrete repair and allied disciplines, as well as advancing education, technical training and health & safety matters in this specialist construction sector.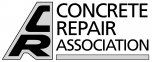 National Churches Trust
The Professional Trades Directory supports the diverse network of companies who work with historic buildings.